Well, I'm new here, and I'm still impressed with the amount of content you have in this forum, and I decided to bring some of what I know, focused more on the area of ​​anime, manga and some others (like comic, original 3D art) .
 I will try to put something new here every day, and to start well, I will put one of my favorites, the anime "Kokokku".
"Nobuko, NEET brother Tsubasa, laid-off father Takafumi, and single-parent sister Sanae, one of the parents of a child, Makoto and Tsubasa are violently kidnapped by a mysterious organization and held for ransom, with only 30 minutes to go, deliver five million yen to the criminals, Juri's grandfather reveals a dangerously powerful secret to her and Takafumi.
By offering blood to her grandfather's mystical stone, the three enter the world of "Stasis," a version of their world where time stops for everyone but the users. Having arrived at their destination, their rescue efforts go awry when they are assailed by a surprising group of people who are somehow able to move around within Stasis. While all hope seems lost, a monstrous giant known only as the Herald appears amidst the chaos, its intent and motivations as cryptic as the very nature of this timeless world.
"
Basically time freezes and it gets the total of 12 episodes with frozen time, there are several scenes that background characters appear frozen, still do not understand how someone did not do a parody, or even a hentai with that work, anyway, highly recommend look at it, besides it has a good story, and to give an incentive, I will leave this image (gif).(If I'm not mistaken this scene happens in episode 3 or beginning of 4.)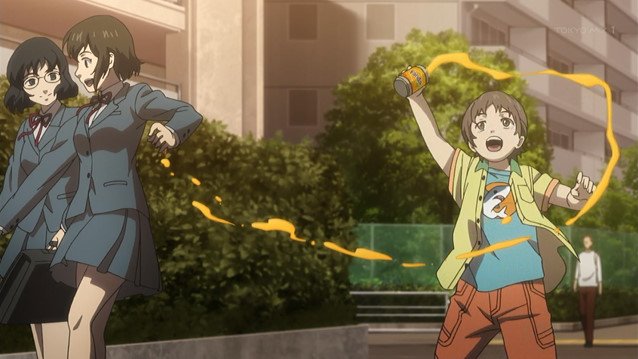 So many things to do and it just steals the soda.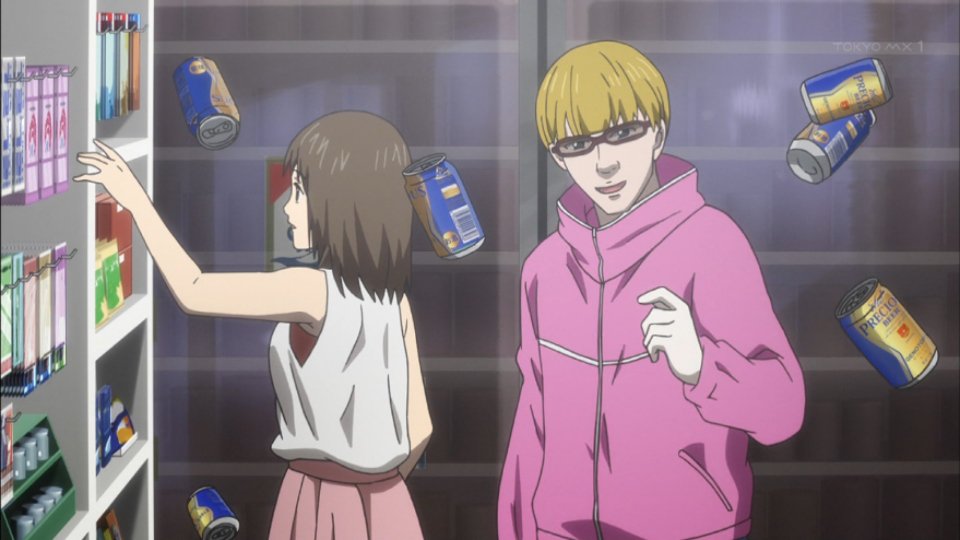 I admit that when I saw this scene I did not expect much.
Besides, she is very pretty.
Then it happened, I thought my heart was going to explode.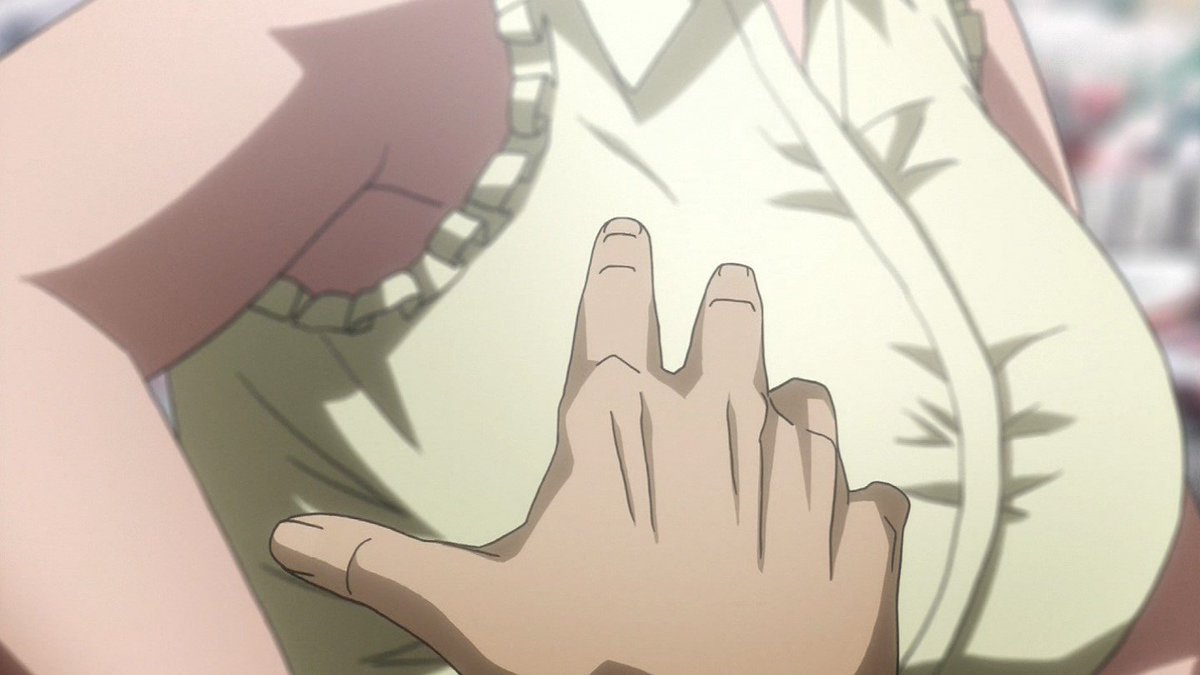 Not to give too much spoiler, I'll leave just those. But I recommend and much look at the anime, because this is just some of the several other images that have in it, even more than looking at the anime itself instead of the images of an over taste, and this is only my first recommendation, there are still several manga and other anime that had a special episode with the frozen time.